Tesoro Petroleum
Kerry Creager, Vice President Tax Tesoro Petroleum stated "Tesoro has processed over 1 Billion dollars annually in Fuel Taxes using the software developed by Innovative Software Solutions".
Pro Petroleum
The folks at AKORE® came in, very quickly interfaced with our Toptech Terminal Automation system and started to deliver value in very short order. Click to READ MORE
HOLLYFRONTIER
Since we moved away from Zytax/Avalara and went with AKORE® FTPLUS®, we have found the differences to be very meaningful in a number of ways. Click to READ MORE
Nustar Energy L.P.
The benefits of using the new technology built into AKORE® FTPLUS® were recognized immediately. Time to file was reduced between 30 – 50%.
KPMG
"AKORE FTPLUS has all the fuel tax software capabilities we look for in a commercial product."
AKORE® FTPlus is the leading professional motor fuel tax software solution for state-level excise taxes and environmental compliance forms. Easily manage more than 500 motor fuel tax, sales & use, and environmental forms in all 50 states. Get started today!
Be Ready in all 50 States using AKORE®
Streamline Motor Fuel Tax and Environmental Compliance with AKORE® FTPlus (excise tax software)
The Leading Professional Software Solution for State-Level Excise Taxes
Manage Motor Fuel Tax and Sales & Use Forms in All 50 States
AKORE® FTPlus is the leading professional motor fuel tax software solution for state-level excise taxes and environmental compliance forms. Our software allows you to easily manage more than 500 motor fuel tax, sales & use, and environmental forms in all 50 states. With our intuitive and user-friendly interface, you can quickly and accurately submit tax returns and forms to the necessary state agencies.
Automate Compliance Reporting
AKORE® FTPlus makes compliance reporting easy and efficient. Our software automatically generates reports, ensuring that all your forms are up to date and compliant with the latest regulations. Our advanced features allow you to customize your reports to reflect the specific requirements of each state, ensuring that you are always in compliance with the latest regulations.
Fuel Tax Compliance Software from AKORE FTPlus
Tax compliance in the fuel sector demands precision and accuracy to reduce risk and avoid penalties. That's why AKORE FTPlus provides leading fuel tax compliance software that streamlines tax management for your business. Our software efficiently handles fuel tax calculations, reporting, and filing while ensuring compliance with all state and federal regulations. With its user-friendly interface, you can easily input data, track fuel usage and manage your compliance obligations accurately and efficiently. AKORE FTPlus is the perfect tool for businesses seeking a professional, reliable and affordable solution to their fuel tax compliance needs.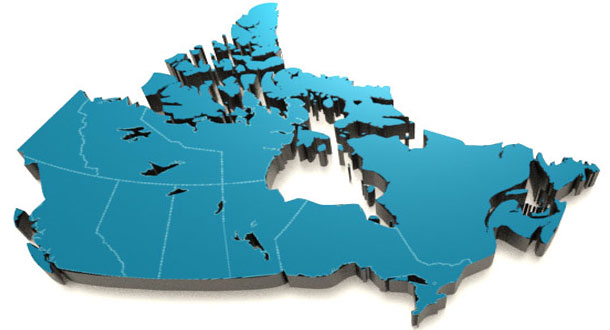 Stop wasting your budget on professional services and get your guarantee in writing. Use our Patent Pending  AKORE® Matrix™ Tool, simplify compliance rules with guaranteed no programming.
* Over 229 Trillion Gallons tracked and filed by Companies using AKORE®
* The AKORE team is fast and has reliable implementations
* Advanced technology provides both Tax Compliance and Determination
* SAP Partner with the AKORE solutions used by companies for Fuel Transactions, Sales Tax , Pricing and Lubes
* Be 100% prepared for any Audit using AKORE
* Built-in Document Management at no additional charge
* Store filed returns, customer license, E-file confirmations, work papers, etc
* Record every modification. See the old value, new value, who did it and why
* Powerful and Trusted Excise Tax Software
FEATURES & BENEFITS OF AKORE® FUEL TAX COMPLIANCE
Using AKORE®'s excise tax software, you gain a distinctive advantage over other systems. 
500+ Fuel and Environmental Returns, Sales & Use Returns, over 6000 Research Documents in our TAX Content Database
Every day the AKORE Forms Group ads Fuel, Excise, and Environmental Returns to our Tax Compliance Catalog
BUILT-IN DOCUMENT MANAGEMENT TOOLS FOR ALL RETURNS
Auto Archive Your Completed Returns
Upload and save your return preparation work papers
Attach proof of filing documents
47+ point Error Validation Inspection by working closely with the States and all Tax Jurisdictions to make sure your returns process error-free
AUTOMATED, BUILT-IN FEDERAL 720 ESTIMATED TAX AND RETURNS 
Multiple Reports were designed by Federal Tax experts to determine the 720 Estimated Liability
720 Estimated Payment vouchers
Complete 720 forms populated in seconds
Actively monitored for changes and updated at least once every year
BUILT-IN AKORE TaxCalendar Features and Workflow
Start managing your due dates using the TaxCalendar Dashboard
WE SPECIALIZE IN ALL EXCISE TAX 
Our Excise Tax Software is loaded with an Up-to-date catalog of Sales and Use Tax Returns for all 50 States
Our Tax Specialists work in all areas of Excise Tax including Alcohol and Tobacco
AKORE's Excise Tax software ensures compliance and is not limited to Fuel Tax but has been designed to handle any type of Excise Tax and is therefore recognized as the complete solution for Excise Tax Compliance.
GUARANTEED TO REDUCE YOUR TIME TO FILE
Our customers tell us they are seeing a 50% reduction in both preparation and filing time once they started using the automated AKORE Excise Tax Compliance Software
We have listened to Tax Departments for over 24 years and it shows. Users save time and money using our Tax Compliance Software
Our senior-level implementation team will find ways to automate your manual processes
DATA INTERFACES TO LOAD SOURCE TRANSACTIONS FROM ANYWHERE
Load data from any file source and use the AKORE software to build your own reusable templates
Consolidate data from any source, SAP, SQL, Dynamics, Oracle, Toptech, Right Angle, Allegro, Fuel Quest, PDI, etc into one consolidated filing using AKORE
AKORE HAS THE REPORTS YOU NEED OR WE WILL ADD THEM AT NO CHARGE
Sales Reports, Purchase Reports, Audit Reports, Federal Deposit Reports, and more are built-in
Build custom reports. Need a report that is not already on the menu? We will build it for you at no charge and add it to our standard set of reports
TURNKEY SOLUTION FOR QUICK IMPLEMENTATIONS
Cut your Fuel Tax Compliance implementation using the AKORE quick start program
Preloaded Forms, Rates, Rules, and maximum scalability allow us to implement data quickly
24 Years of Tax Technology implementation
We work with the leading Fuel Tax Industry consultants, dating back to 1993
SIGNATURE READY-TO-FILE RETURNS USING THE DASHBOARD VIEW FOR STATES AND FEDERAL
View all Inventory, Schedule and Tax return data in one centralized location
Review, file and submit for each specific state and federal return
Reconcile and recalculate easily
PRE-BUILT ERP INTEGRATION FOR SAP AND POPULAR RISK MANAGEMENT SYSTEMS
Built-in ERP Integration tools
Scheduled automated integration processes or manual on-demand execution
CORE FEATURES AND BENEFITS OF AKORE FUEL TAX COMPLIANCE
Intelligent Error Management Logic instilled at various key process points
Inventory Management Tools
Reliable and Easy-To-Use Document Management System
Ability to Generate EDI, XML, Excel or Paper Returns
File Certified ExSTARS, TOR, & State and Federal Returns
Import/Export Functionality
Preloaded Federal and State Data
PROVEN INTERNAL AUDIT-READY SECURITY
Regulatory & Management Reports
Security Console allows flexibility for various Roles and Assignments
Automatic Audit Trail
Everyone knows that the filing period of each month is short. Contact us today at 1-877-75-AKORE (877-752-5673) or sales@akore.com to see firsthand how this new and advanced Motor Fuel Tax Software can save you precious time and money.
AKORE® is a simple to use and yet an extremely scalable long term commercial solution and will provide signature ready to file Excise and Motor Fuel Tax returns for Federal, all 50 U.S. States, Canada and ExSTARS. The software package contains over 400 plus ready to file Fuel and Environmental Excise Tax Returns and every return schedule is always included.
We no longer just do Fuel Tax returns, customers are now using the AKORE® software for Sales and Use Tax.
Mobilize your Tax Department using our Cloud solution that runs on any device including Mac®, Android®, ipad® , iphone®,.
ISS offers the software as an On Premise Solution or a Cloud solution using a #1 Cloud Hosting company that is powerful and secure. Always a 100% customer choice , same software, same price.
Get Started now and find out why Customers are both choosing and switching to the AKORE® Team.
The AKORE® CLOUD™ is built using cutting edge technology used by the largest companies in the world with the strictest security policies, restrictions and regulations.
Securely and easily runs on any device including PCs, smartphones, tablets and Macs.
U.S. based fully managed Data Center providing full Disaster Recovery
Highest Level of availability with 24x7x365 support.
Full Compliance 
Break the Cloud performance barrier using AKORE's cutting-edge technology and load hundreds of thousands of tax return transactions in seconds even while flying at 38,000 feet.